Watergate Hotel Genuine Hospitality
The modern hotel interior sets the mood for your stay at the Watergate, and our hospitality make us "the place you'd rather be in". We aim to go beyond great service – we'll gladly arrange tours for you, guide you where Butuanons eat and hang out, or even set your room up for the perfect marriage proposal that will surely make her say "YES" Making everything personal and close to our hearts, down to the last details, is what we're here for.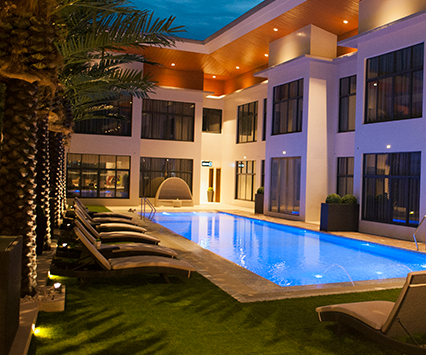 Swimming Pool
After a long day of working, traveling, and sightseeing, there's nothing like a refreshing dip in our cool and refreshing pool. Our calming atmosphere weaves through the heart of the hotel while you relax on one of our poolside lounge beds. Staying at Watergate Boutique Hotel means getting away from the city's often chaotic traffic as our pool of tranquility reminds you that this hotel is really a home away from home– surely escapism in comfort.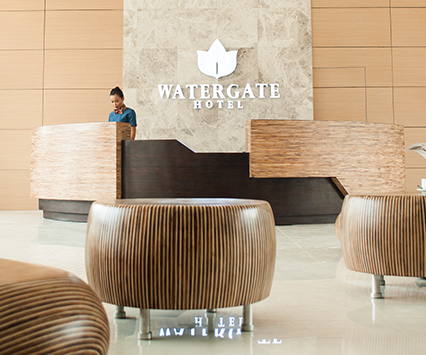 Currency Conversion
We welcome travelers from all corners of the globe to enjoy our hassle free foreign currency exchange service. We have the best rates in town, guaranteed.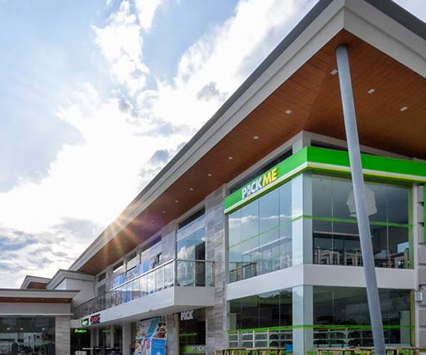 Watergate Centre
Watergate Boutique hotel is also the leisure and lifestyle destination of choice within the city. Hosting a commercial centre within the hotel property, you are never too far from where the action is. The Pick-Me Mini Mart, its own Lime & Zest Kitchen Restaurant, Cake Miss Bakeshop, Bella Mecanica Salon, Fulcrum Coffee Shop, Hi-Precision Diagnostic Center and many more future offerings will surely keep you coming back.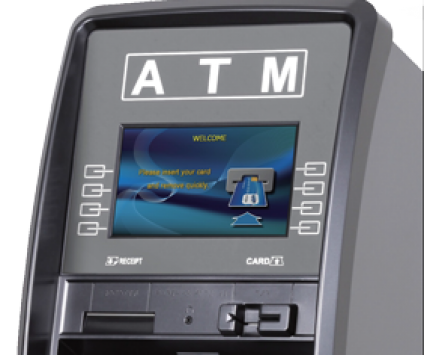 24-hour ATM Machine
Need enough cash? Our onsite ATM Machine would make your Watergate experience more convenient and leaves you with a stress-free feeling before deciding to shop and dine around nearby places.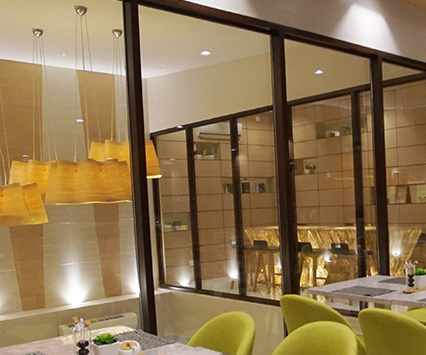 Seminar & Function Hall
May it be small business meetings, or grand wedding celebrations, Watergate Boutique Hotel is the perfect place to be. Let us know how we can make your most private affairs extra special. We work with some of the best event coordinators, photographers, and food & beverage service providers in the region, to ensure no details are left unattended for your special occasion.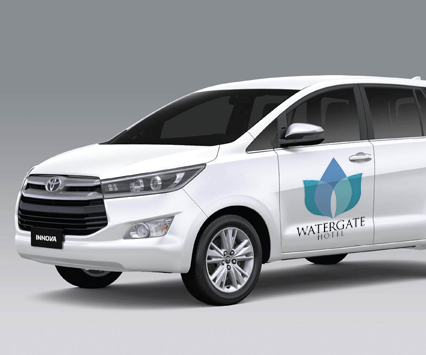 Airport Shuttle Service
The Hotel provides complimentary shuttle service from the Airport to all the direct booking guests. We also arrange separate van transfers outside the scheduled shuttle trips for a minimal fee. This 4 to 6-seater airport shuttle service can be availed when arranged prior the date of scheduled arrival.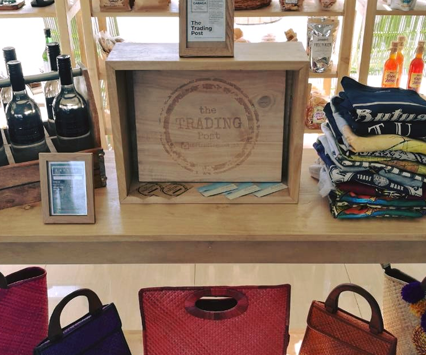 Trading Post Souvenir Shop
A curated souvenir shop that showcases some of the best finds from the Caraga Region. From accessories made by the local tribes to beauty items sourced with the best local ingredients, to your staple souvenir shirts – the trading post has something special for every visitor. Purchase something for you or your loved ones to remind you of the wonderful time that you spent in the city.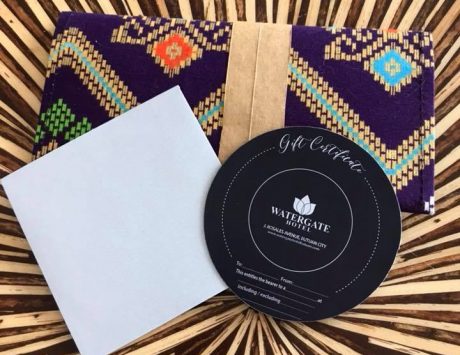 Gift Certificates
Don't just give any material gift to your loved ones. Give the gift of #experience. At Watergate Hotel, our personalized services and intimate setting paves the way that memorable experience. Avail our posh gift certificate perfect for any occasion. Drop us a line to learn more about this product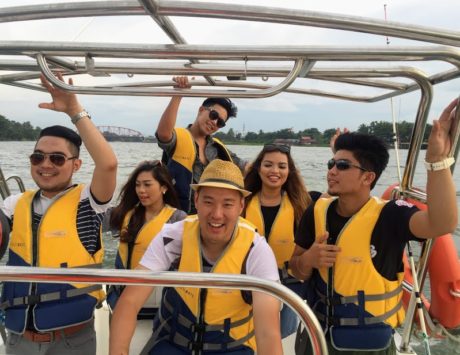 Tour Packages
Get the best itinerary suited for your needs with our customized tours and packages. We work with the best suppliers to make your visit a memorable one. Contact us for more information.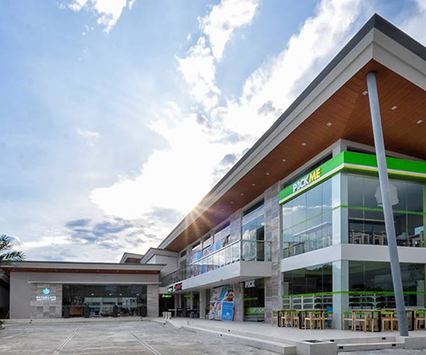 Parking Space
In Watergate Hotel, we always make sure everything is accessible and convenient while you stay with us as our diagonal parking space can accommodate and secured maximum of 20 parking lots as you make your way for errands around the Watergate Centre or nearby government offices.