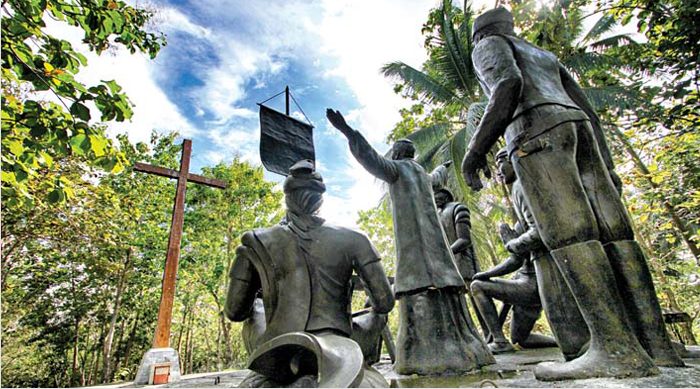 Butuan (pronounced /buːˈtwɑːn/), officially the City of Butuan (Butuanon: Dakbayan hong Butuan; Cebuano: Dakbayan sa Butuan; Tagalog: Lungsod ng Butuan) and often referred to as Butuan City, is a highly urbanized city in the Philippines and the regional center of Caraga.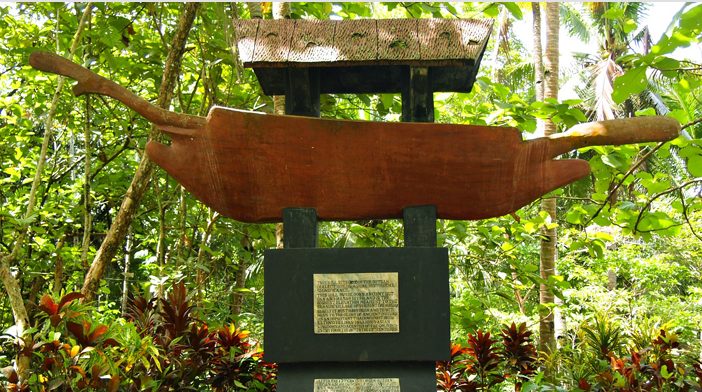 It is located at the northeastern part of the Agusan Valley, Mindanao, sprawling across the Agusan River. It is bounded to the north, west and south by Agusan del Norte, to the east by Agusan del Sur and to the northwest by Butuan Bay. According to the 2015 census, it has a population of 337,063 people.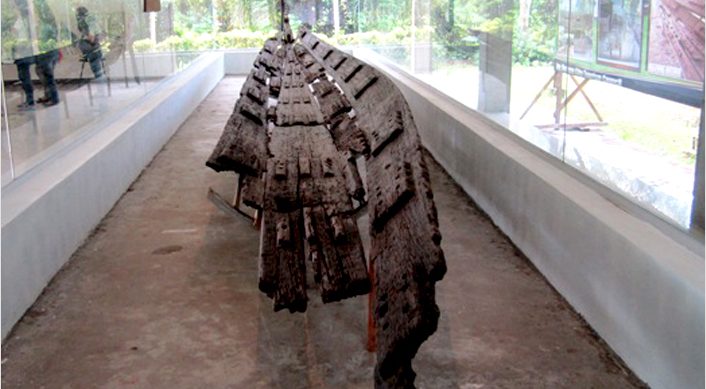 Butuan City was the capital of the province of Agusan del Norte until 2000, when Republic Act 8811 transferred the capital to Cabadbaran City. For statistical and geographical purposes, Butuan City is grouped with Agusan del Norte but governed administratively independent from the province but legislatively administered by the province's 1st congressional district.
Getting Around and About
There are three modes of transportation getting around Butuan City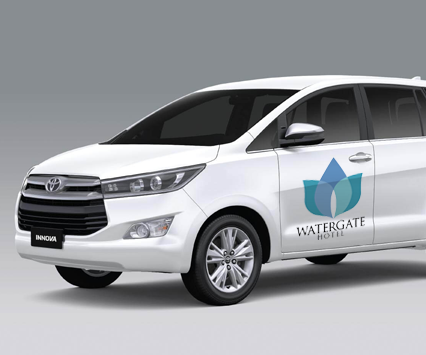 Hotel Shuttle Service
At Watergate Hotel We can provide shuttle service wherever you want to go, anytime and anywhere without the hassle. We have several air-conditioned vehicles on standby.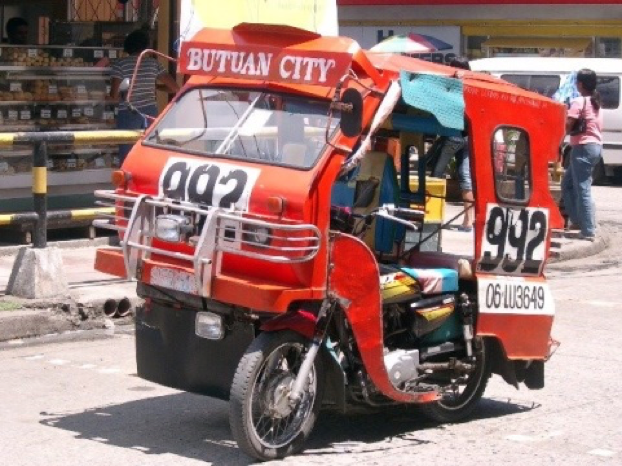 Trisikad
This ubiquitous Orange colored three wheel motorcycle can be seen roaming around the whole city.
By far, this is the cheapest way to get around town. It cost around 7-8 pesos per ride. To get to your destination, just step to the nearest major road and wave your hand to hail the vehicle. When the motorcycle stops, just inform the driver where your destination is and he will directly drop you off to your destination. Going back to the Hotel just repeat the same procedure and just mention to the driver that you want to be dropped off at ''Watergate Hotel''.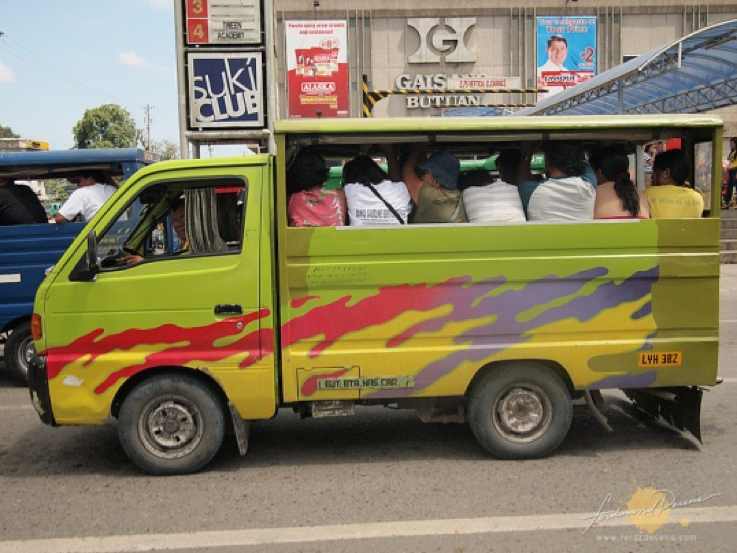 Multi-Cab
This Open Looking van is often used by locals travelling to the nearby localities of Buenavista, Nasipit, Ampayon, Libertad areas. Most multicabs run on fixed routes and only travel mostly on major roads.
Where to Visit
Tourist Spots within the city
Balangay Shrine Museum
Five Kilometers east of the city proper lays the graveyard of the Balangay 1 dated 320 A.D. or 1688 years old. This wooden plank-build and edge pegged boats measured an average of 15 meters in length and 3meters wide across the beam. To date, 9 Balangays have already been discovered in ambangan, libertad sites. Three have been excavated and othersare still in Situ.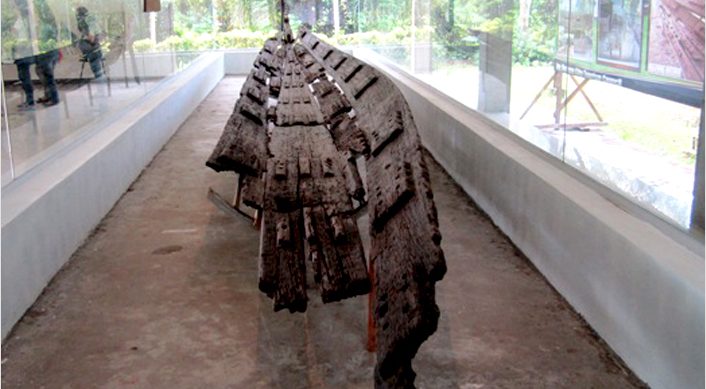 Butuan Regional Museum
This Museum is the repository of historical and cultural materials and artefacts that proves Butuan's Prehistoric existence and rich cultural heritage. There are two exhibit galleries. The archaeological hall and ethnological hall specimens of stone crafts, metal crafts, woodcrafts, potteries, goldsmith, burial coffins, and other archaeological diggings are exhibited. At the ethnological hall are exhibits of contemporary cultural materials the Butuanon or every Filipino for matter used for a living.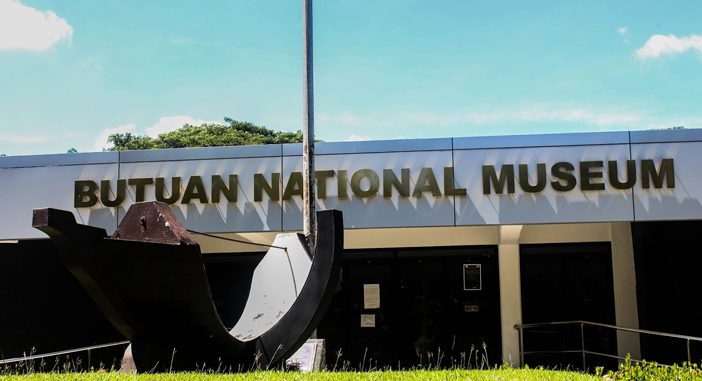 Mount Mayapay
Looming Southwest of the Agusan Valley is the Majestic Mountain Plateau. It rises 2, 214 feet (675M) Above sea level. Mount Mayapay got its name from the Ancient Madjapahit Empire.
The history behind the Sri-Vishaya period bears much meaning and influenceof Butuan pre-historic and Archaeological Discoveries.
Agusan River
Butuan River is the widest, deepest and longest navigable river in Mindanao. A cruise along the river barangays reveals much about Butuan's History, Culture, Arts, and People, and as a tribute to the Patroness of the Agusan River Senora Sta. Ana, the Abayan Festival was born-a day-long celebration of baroto races and fluvial procession at the Agusan River.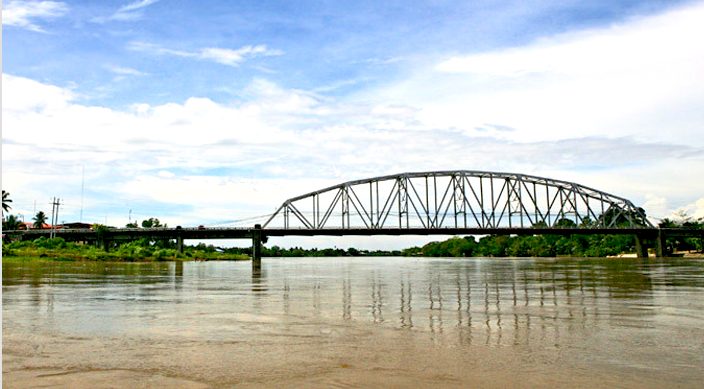 Bood Promontory 1st Easter Mass Eco Park
This Historic site is where Magellan and his men erected a cross and celebrated the 1st mass on Philippine Soil on March 31, 1521. It is the highest Elevation and Promontory Overlooking the whole of Butuan Bay then. Today, the indigenous ''Hadlayati Tree'' still abound lording over a clonal nursery and tree park, and the serepentine masao river (El rio de Butuan) amidst fishponds and archaeological treasures.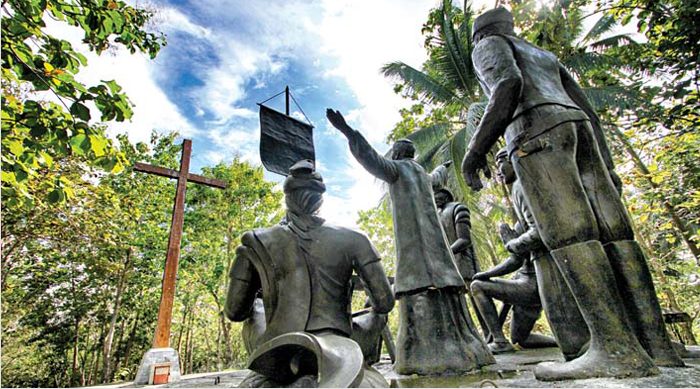 Banza Church Ruins
This site was one of the old poblacion of the city. The church built here in 1625 by the recollect friars was reduced into ashes in 1753 by moro pirates. What remains of this Church is its Bell tower banyan (balete) Tress. Now enveloped by as the most beautiful church in the region before its destruction today. It is the oldest ruin of a stone church in the entire island of Mindanao.
Magellan's Landing Site
Every year on March 31, the city celebrates ''Mazaua Discovery Day'' to commemorate a historic milestone, the 1st Easter mass on Philippines Soil Celebrated by Ferdinan Magellan on March 31, 1521. No matter what, Butuanon's Proclaim with pride that such historic event took place in Butuan not in Limasawa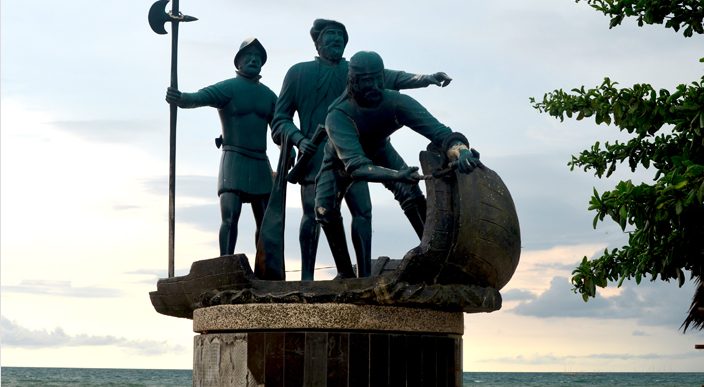 Nipa Wine Distillery
Distillery ''LAKSOY'' is local wine made out of indigenous nipa palm that abundant in Butuan. It goes through the process of fermentation from a crudely made vat only a native Butuanon can ingenuously produce. Laksoy is Definitely one of the best tasting local wines in the island.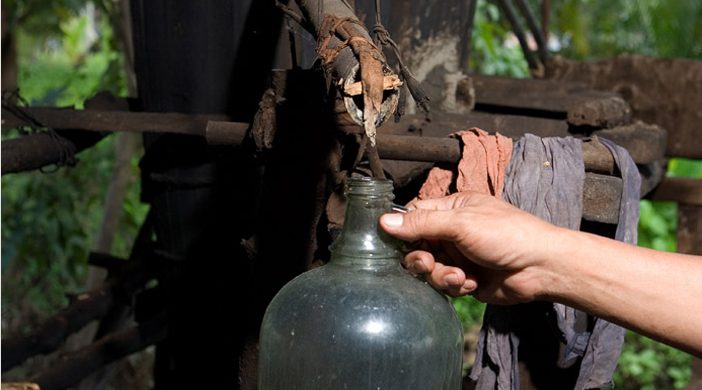 Where to Eat
Near Watergate Hotel
Ocean Bounties – Seafood Restaurant
Across the hotel property near City hall. The delicious and fresh catch seafood. Perfect for hungry families or just satisfying your cheat day cravings for crabs and shrimps (open from 10:30am -10pm)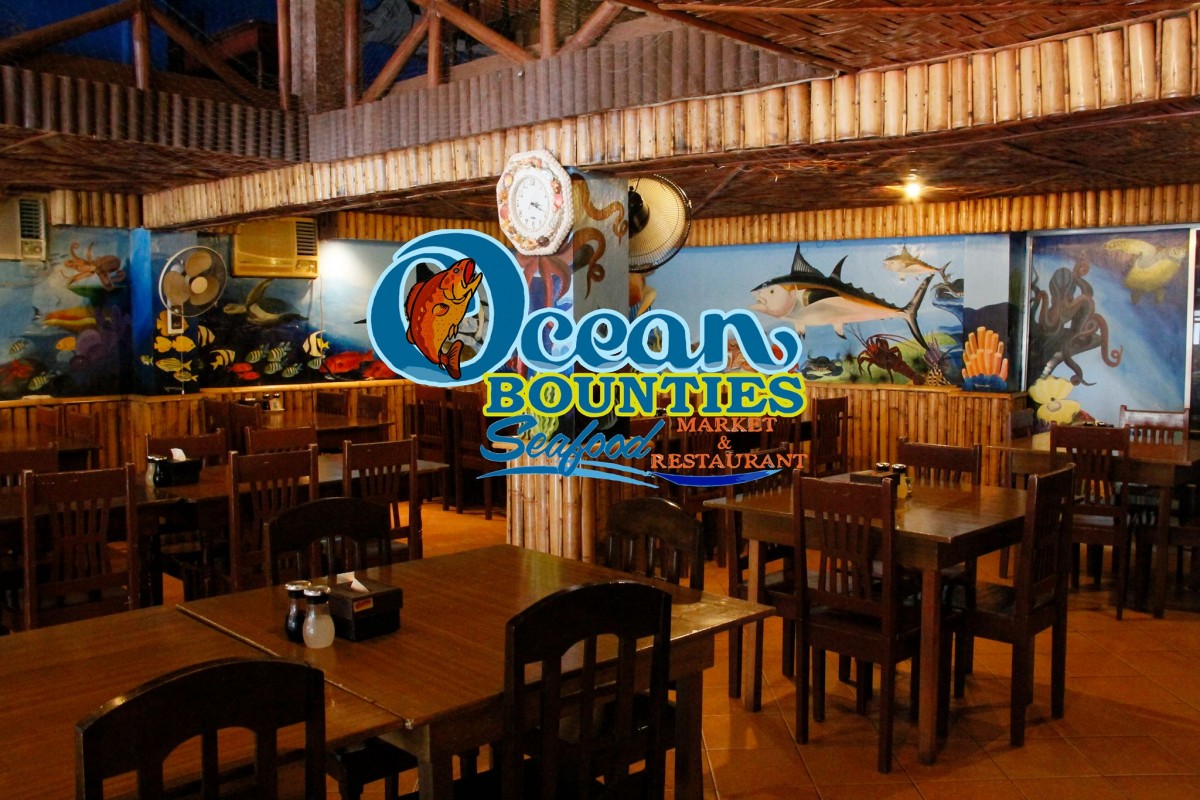 Weegols Chicken BBQ – J Rosales Ave.
Located 75 meters from the hotel property. Towards city hall direction. This institutional restaurant serves delicious chicken bbq or inasal and also other Butuanon style Filipino food.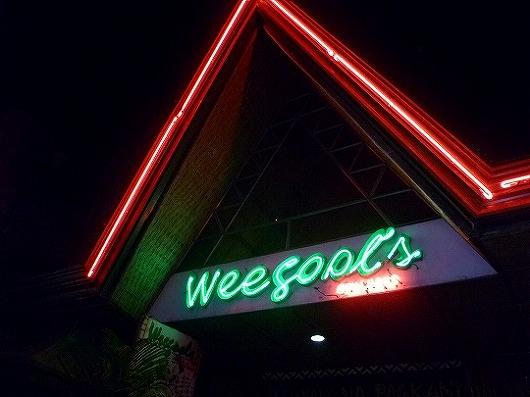 Pizzeria di Italia – J Rosales Ave.
Avenue located just steps from the hotel property. This restaurant serves authentic sicillian style pizza and chicken wings.
Margies Restaurant
Located at the National road – JC Aquino Avenue. This coffee shop and restaurant serves the famous chocolate monster cake.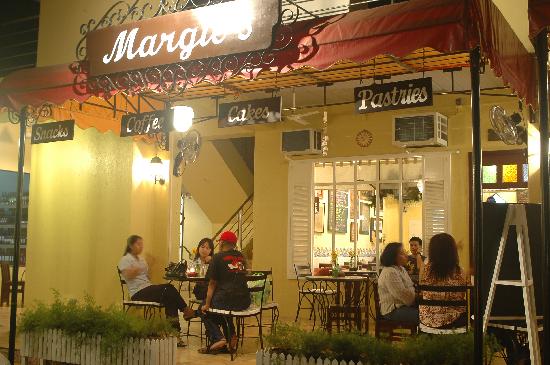 SM City Mall
Located 500 meters from our property along JC Aquino Avenue, Opened on Nov 2020 SM City is the Newest Mall in Butuan City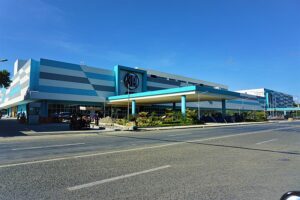 Robinsons Place Mall
Located 1 Kilometers from our property along JC Aquino Avenue, Robinson Mall houses franchise restaurants such as Bo's Coffee, Hukad and Dunkin Donuts.